BRUEGHEL'S BREAKFAST, 2020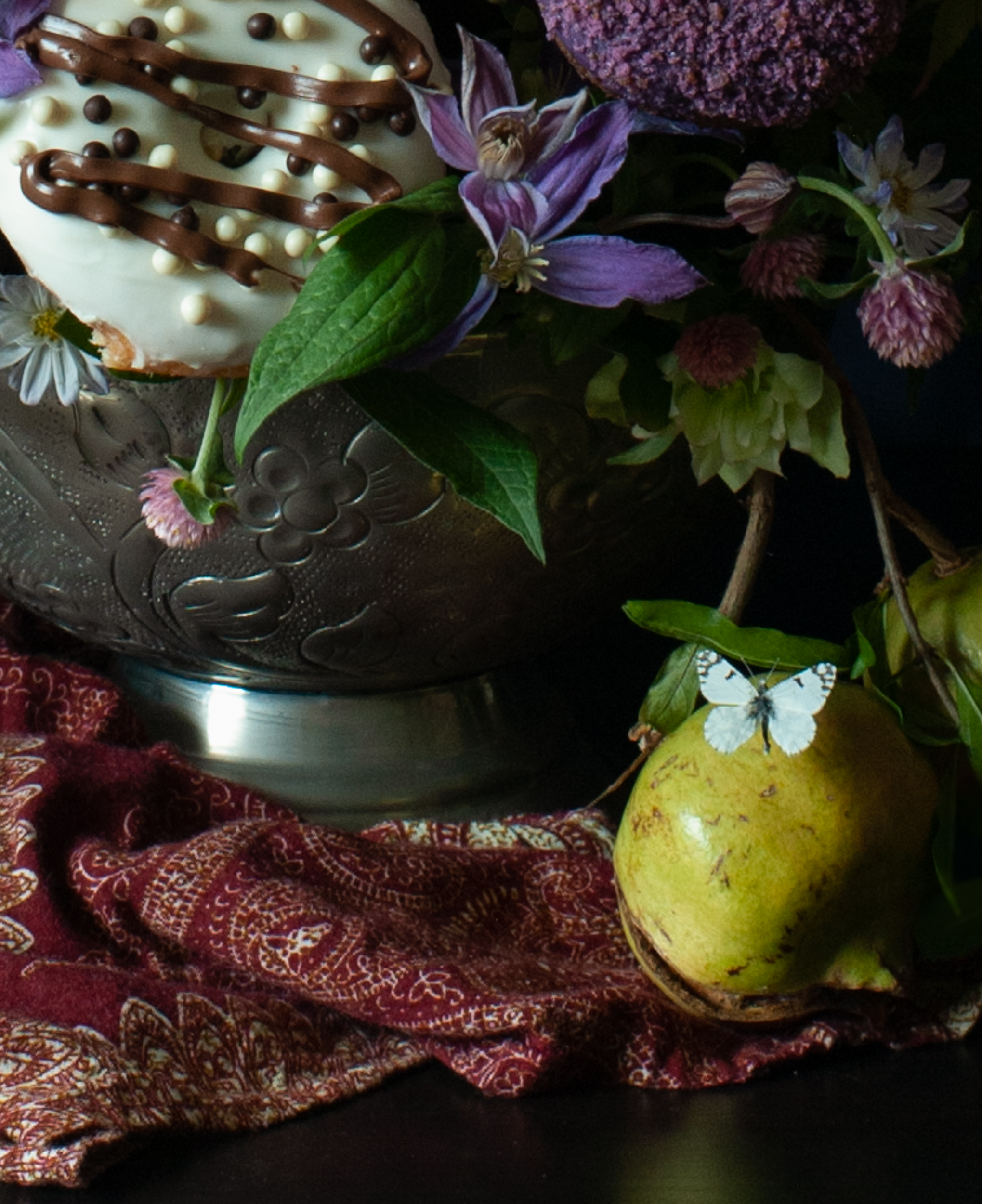 ---
1. Mayly Tao
is the author of An American Dream with Sprinkles: The Legacy Story of the Donut Queen and Donut Princess, about her and her mother's story running DK's Donuts, a cornerstone of the South East Asian Southern California donut culture. For more about Mayly, see

https://www.maylytao.com/

.


---
2. An Allusion
The name of this piece is an allusion to Jan Brueghel the Elder's "Flowers in a Wooden Vessel" (1606-1607), one of the most exaggerated still lifes bursting with florals.
---
3. Behind the scenes

Flowers for the still lifes often sit in my studio bathtub while I wait for them to arrive at the right stage of bloom or decay. Pictured: all of the blooms used for Brueghel's Breakfast.


---
4. Behind the scenes

Since the food items are often the most delicate (and perishable!) part, I often use paper cut-out stand-ins to know where I might be inserting the food when designing the floral arrangements, which can take upwards of several hours to perfect depending on the size and framing. The food is added in after the general composition is settled.


---