IN WHAT IMAGE OF MAN, 2022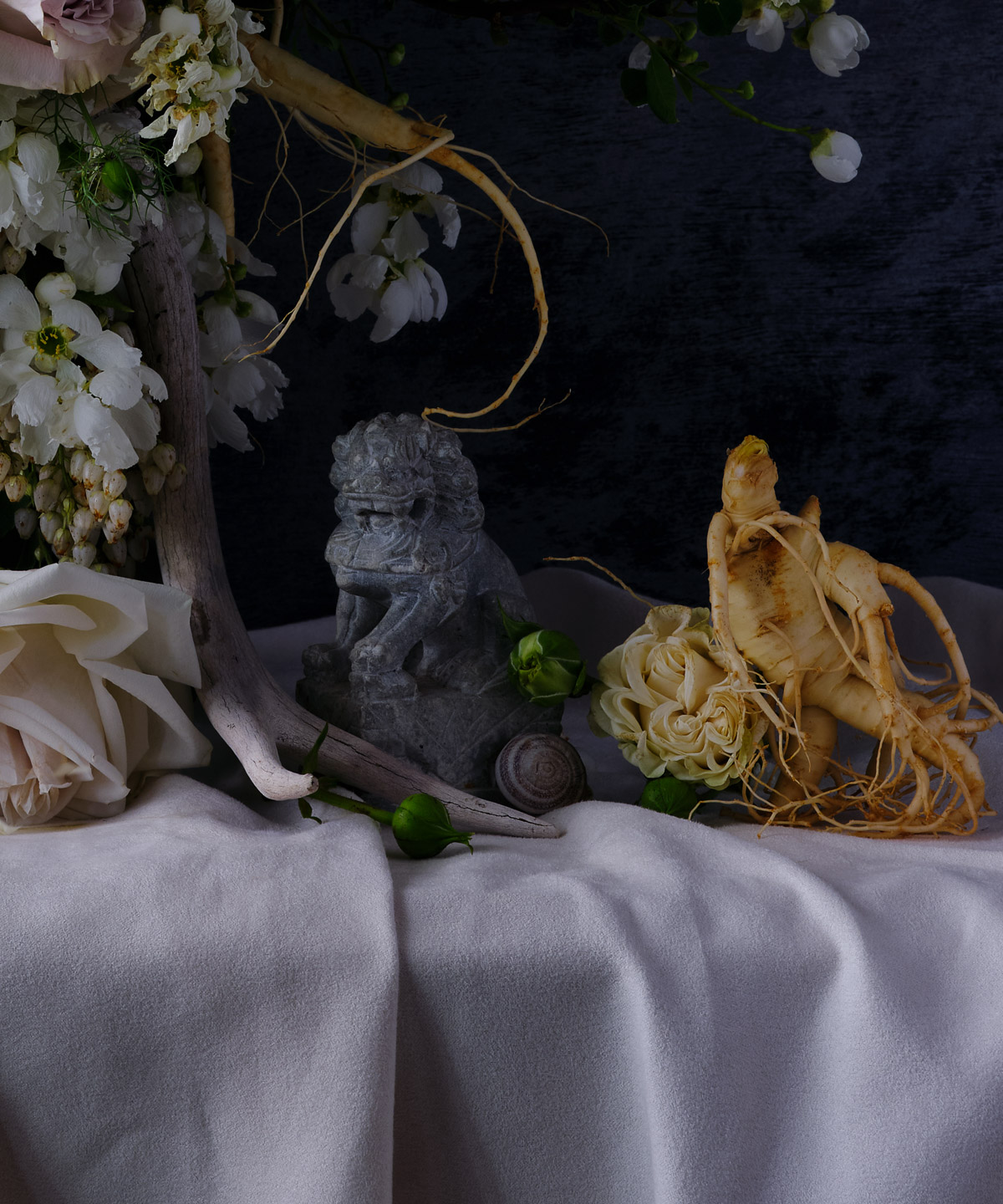 ---
1. Raina J Lee
is a Los Angeles-based ceramics artist and writer, whose highly experimentally glazed works draw from the long history of ceramics. For more about Raina, see

https://rainajlee.com/

. Pictured below: a selection of Raina's work in her Los Angeles treehouse studio.


---
2. Further reading: Chasing white in ceramics
One of the books that had spurred our discussions about the color white in ceramics was Edmund de Waal's

The White Road: Journey into an Obsession

, which traces porcelain from its origins in China through its history in Europe.
---